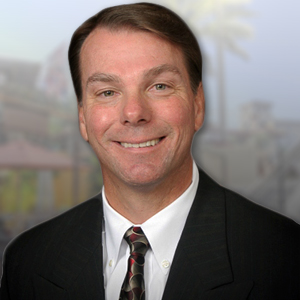 Paul Wakefield
Loan Officer
I studied business finance and marketing at Northern Arizona University and Arizona State University after completing four years of service in the U.S Air Force. I received my practical experience as a mortgage originator starting in 1988 at Mellon Bank, Anchor Savings Bank and Waterfield Financial. Diversified needs of my client base prompted me into the mortgage broker world in 1997 where I originated for 13 years at Spectrum Financial and Security Mortgage.
With the recent challenges in the mortgage industry, I made the move to V.I.P. because of the advantages of being employed with a direct lender. This gives me the ability to better serve my clients by providing a more efficient, streamlined mortgage process. Being a direct lender and managing all processing, underwriting, document drawing and the final wiring of funds allows the team at V.I.P. to be in complete control of the client's loan process. Besides V.I.P. being a cutting-edge lender to work for, the management team truly cares about our clients and continuously strives to improve the image of mortgage lending in the communities we serve.
I have strived to stay current with mortgage trends and guidelines. In 2009, I completed unique training from the Certified Mortgage Planners Institute, in the field of "specialized" mortgage lending and consultation services. My specialties include listening to and understanding the specific needs of each of my clients; utilizing this information; and developing a plan to help my clients realize their homeownership dream. Although I am well versed in conventional and FHA mortgage lending, veterans' loans are my passion. I currently serve as team lead of Veterans Mortgage Network. Veterans Mortgage Network specifically educates and guides veterans in how to maximize their VA home buying benefits through their website at www.veteransmortgagenetwork.com.
When I'm not working, I enjoy spending time with my wife and 24-year-old son. I also enjoy traveling throughout the state of AZ and Puerto Penasco, Mexico, as well as hiking, reading, and following current events and politics.